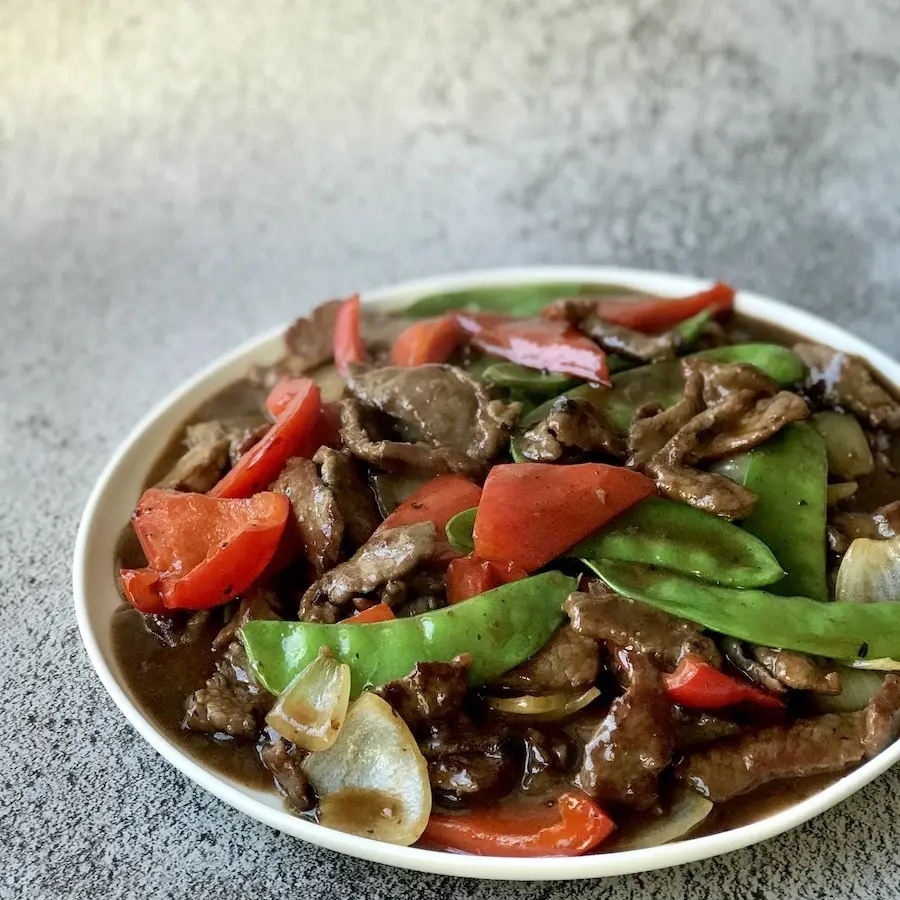 Beef (rump*/chuck**)
450g
Black bean and garlic sauce
2Tbsp
Small brown onion (cut into chunks)
1
Small Red Capsicum (cut into chunks)
1
Prepare the beef
1. Add beef, baking soda and water into a bowl. Using a gloved hand, massage the beef until all the liquid has been absorbed, then set aside for 1 hour* if using rump. If using chuck** set aside for 2 hours
2. After an hour, rinse the beef under running water until the water runs clear. Pat dry with kitchen paper. Add beef into a new bowl, together with the rest of the ingredients. Leave to marinate overnight in the fridge.
Prepare the sauce
3. Add all ingredients into a bowl. Mix then set aside.
Time for the Stir Fry
4. Heat a wok or large skillet until very hot. Add 1T oil then half of the beef. Separate the beef and cook in one layer. When both sides are seared, remove and set aside. Continue to cook the second batch and set aside.
6. Reduce the heat to med-high. Add oil then onions and red capsicum. Stir fry quickly then add Shaoxing wine. Add in the prepared sauce and bring it to a simmer.
7. Return the beef to the wok then add snow peas. Stir then bring back to a simmer. Taste for seasoning then add cornflour slurry (mix cornflour and water together in a small bowl), stirring as you go. Serve up once your sauce has thickened.